at MASS MoCA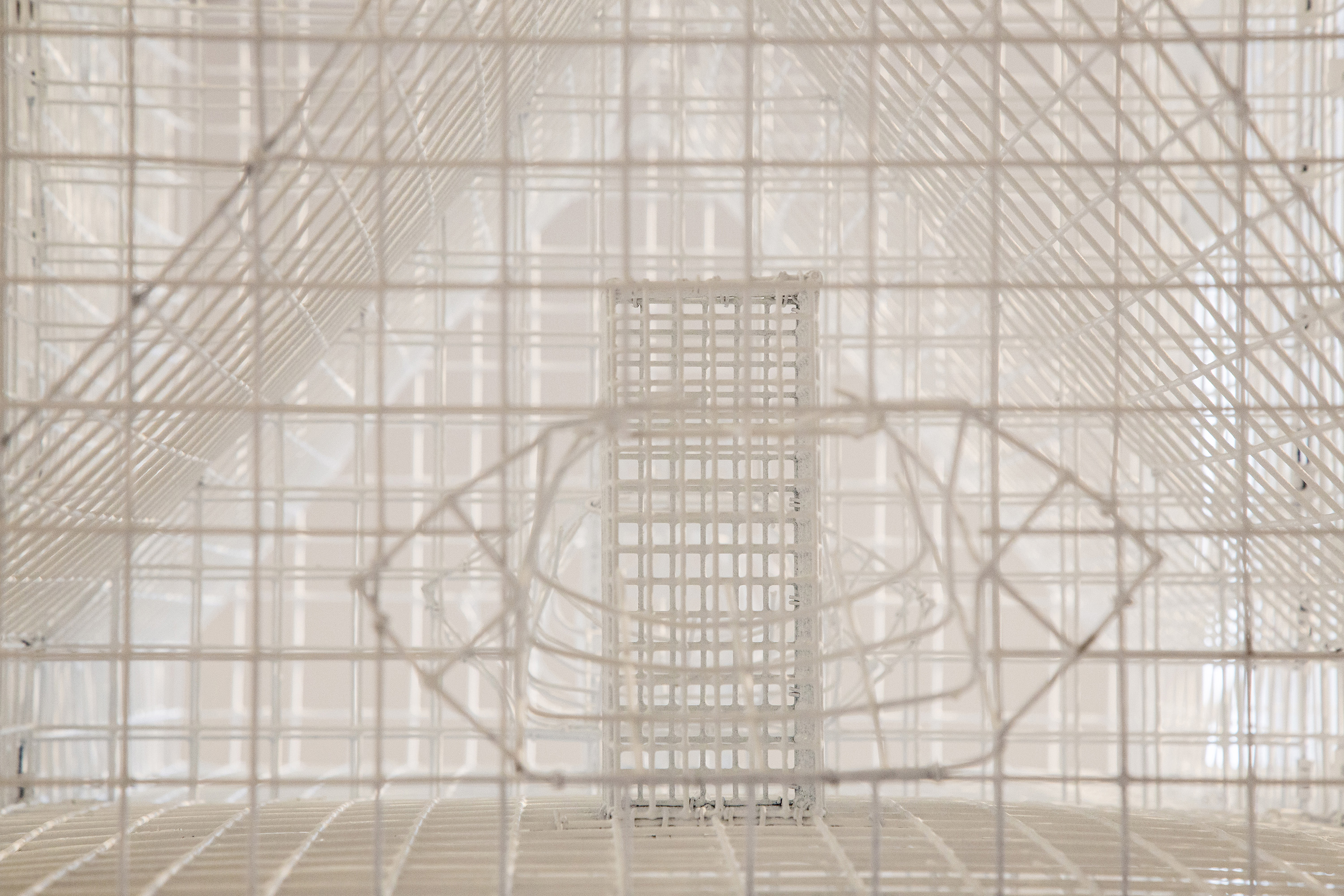 Image: Yto Barrada, Tangier Island Wall. Photography by Brian J. Green, courtesy of Lower Manhattan Culture Center Arts Center at Governors Island, New York.
As a noun, a baffle is a current of air, often with considerable force. Alternatively, it is a partition or artificial obstacle, preventing interference. But it is most commonly used as a verb: to baffle is to confuse or to perplex, to trick and to cheat. Over the past twenty years, artist Yto Barrada (Moroccan, French, b. 1971) has made a practice of translation and slippage between languages and borders. Ways to Baffle the Wind is an exhibition of sculpture, drawings, textiles, films, works on paper—of games constructed of words and everyday materials to model, parody, and learn from our attempts to regulate and organize nature.
Like language, Barrada's tools and materials can be arranged variously to yield new kinds of information. Ways to Baffle the Wind presents the artist's pedagogical experiments designed in cardboard, metal, wood, and textile to help us understand and rationalize the natural world. The work extends the artist's investigations of the tensions between personal experiences and scientific studies of matter and movement beyond our control.
The exhibition is a collaboration between Rivers Institute for Contemporary Art & Thought, based in New Orleans, and MASS MoCA in North Adams, Massachusetts— and includes the artist's film, "Tree Identification for Beginners," researched in the archives of the Amistad Research Center.