at Contemporary Arts Museum-Houston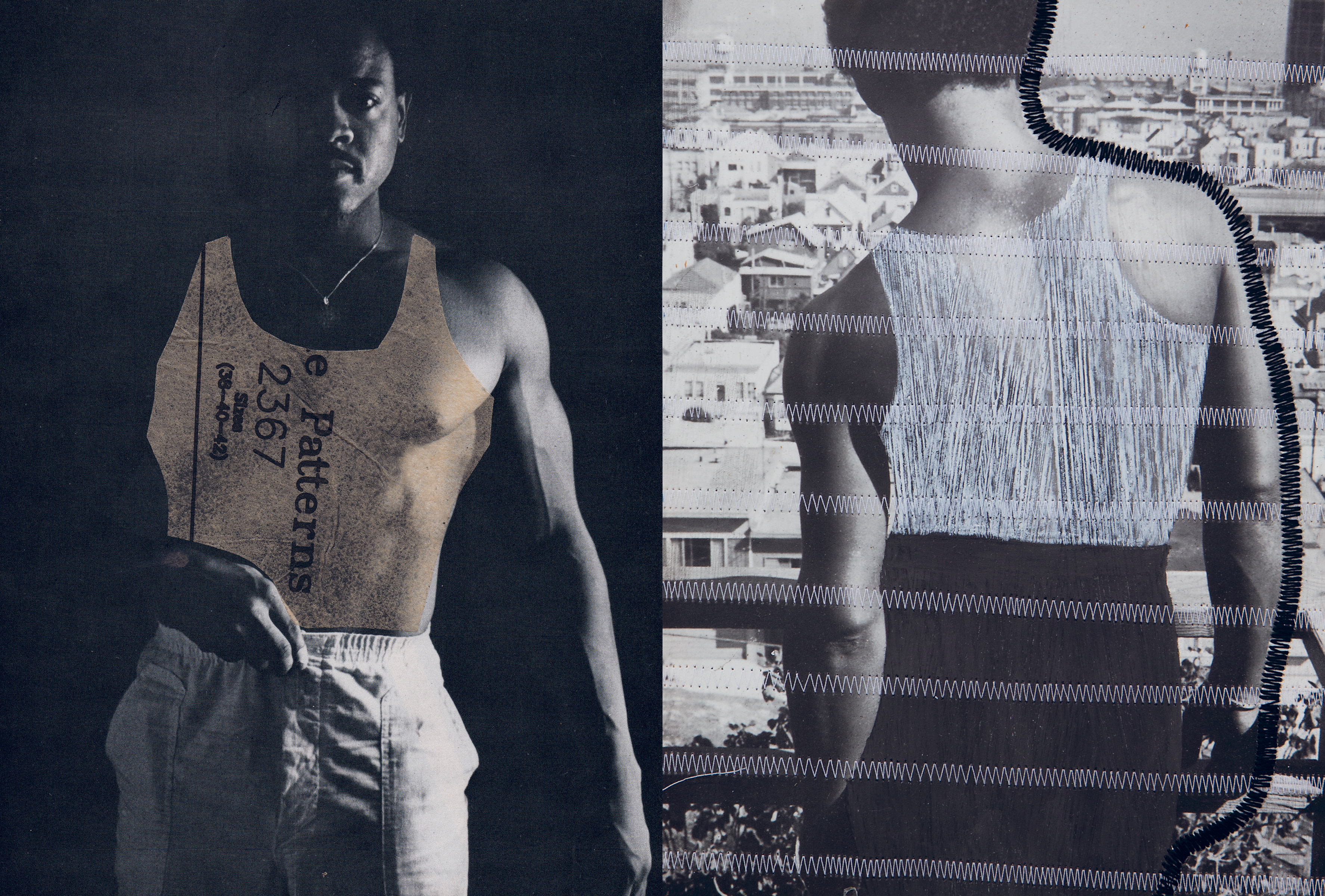 Image collage from the print publication, Troy Montes-Michie: Rock of Eye (October 2021), edited by Andrea Andersson and Lisa Pearson, and co-imprinted by Siglio Press, Rivers Institute, and California African American Museum (CAAM). Photo: Courtesy of the artist and Siglio Press.
To tailor a garment by "rock of eye" is to rely on the drape in the fitting process—that is, to rely on experience over mathematical measurement. Draping is a kind of drawing in space: a freehand, an intuition, a trust of materials. Troy Montes Michie: Rock of Eye, an early-career survey, collects his collages, drawings, and sculptures to draw the contours of body and place. The exhibition begins with, and departs from, his past assemblages and collages that center magazine images of the Black male body and trace the social history and form of the zoot suit, a garment at the center of the 1943 attacks primarily on Mexican American, African American, and Filipino American youth in Los Angeles known as the Zoot Suit Riots. Montes Michie was born in El Paso, Texas, and his practice reflects his experience growing up along the United States and Mexico border. His works are studies in ambiguity between portraiture and landscape. His are the cuts and folds of patterning and mapping. With Rock of Eye, Montes Michie's stitches suture histories and geographies; they establish thresholds for crossing. His needle hits rock.
Rock of Eye is the second exhibition organized by Rivers in collaboration with the California African American Museum and is generously supported by The Edith & Bernard Stolbun Family Foundation and The Andy Warhol Foundation for the Visual Arts.