Cassandra Press: An Unfolding, Sanford Biggers and the Amistad Research Center
at California African American Museum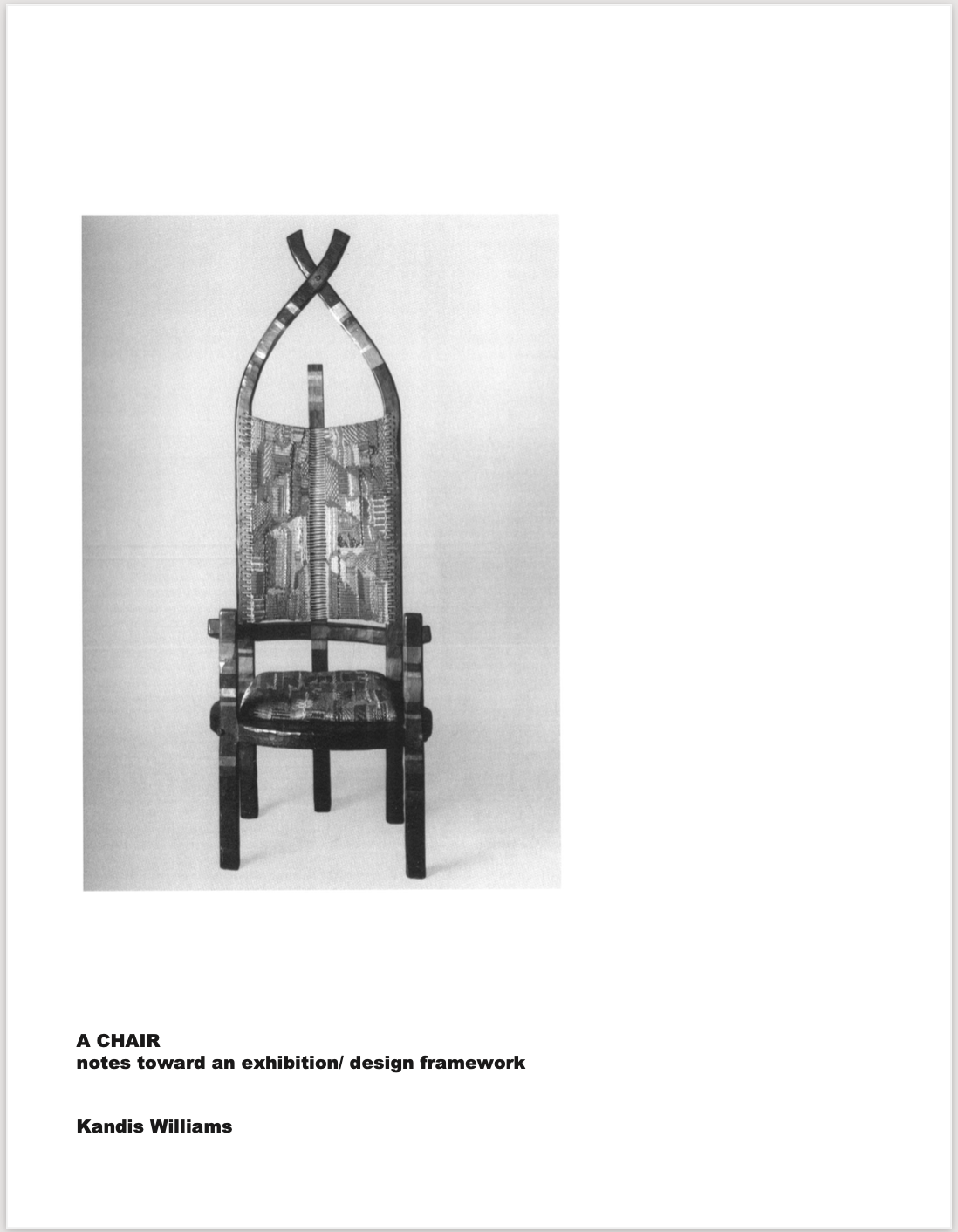 Cassandra Press: An Unfolding, Sanford Biggers and the Amistad Research Center is an exhibition and publication that takes the form of spatial reading—north, south, east, west. As an exhibition and bound reader, the work cuts across the gallery, the binding, an artist's practice, and an historical archive. The work is closest to cartography, orienting by cardinal points—and yet it is still easy to get lost. Mapping itself is a subjective exercise developed to bring order to what is big, unknown, or otherwise difficult to understand, and Cassandra Press attempts to map invisible frameworks that shape history and lived experience.
Artist Kandis Williams founded Cassandra Press in 2016. Over the past five years, Cassandra has published thirty-one spiral-bound readers, dense volumes of history, sociology, and theory organized thematically. Cassandra Press: An Unfolding, Sanford Biggers and the Amistad Research Center is presented in coordination with the concurrent exhibition, Sanford Biggers: Codeswitch, and presents a collection of Cassandra's historic readers as well as a new reader that incorporates and reorganizes research from the collection of the Amistad Research Center as context and response to Biggers's Codex series of quilts. Biggers's objects participate in a contested history of quilts used as signposts—maps to liberation along the Underground Railroad. From these quilts, Cassandra Press extrapolates and visualizes intertwined histories of migration and mythology, oppression and assimilation, creative expression and its appropriation. In the gallery, relationships between four continents stretch between four corners. The cross-sectional logic of colonial and imperial trade is expressed as geometry—to demonstrate that what is suggested as complex can be quite simple and what has been marked as simple can be riddled with complexity. As institutional critique, it mirrors the conditions of this life and time; it is hard. But in this obfuscation, there is revelation.
Cassandra Press: An Unfolding, Sanford Biggers and the Amistad Research Center is a collaborative endeavor, connecting Cassandra Press and CAAM, based in Los Angeles, with the Amistad Research Center and Rivers Institute for Contemporary Art & Thought in New Orleans.
Kandis Williams is a visual artist whose practice spans collage, performance, writing, publishing, and curating, and explores and deconstructs critical theory around race, nationalism, authority, and eroticism. Her work focuses on the body as a site of experience, which is simultaneously co-opted as symbol. Williams is the founder and editor-at-large of Cassandra Press, an artist-run publishing and educational platform producing lo-fi printed matter, classrooms, projects, artist books, and exhibitions. The platform's intention is to spread ideas, distribute new language, propagate dialogue centering ethics, aesthetics, femme driven activism, and black scholarship because y'all ain't listening.