Opening Night at Art + Practice: Helen Cammock and Roshanak Kheshti in Performance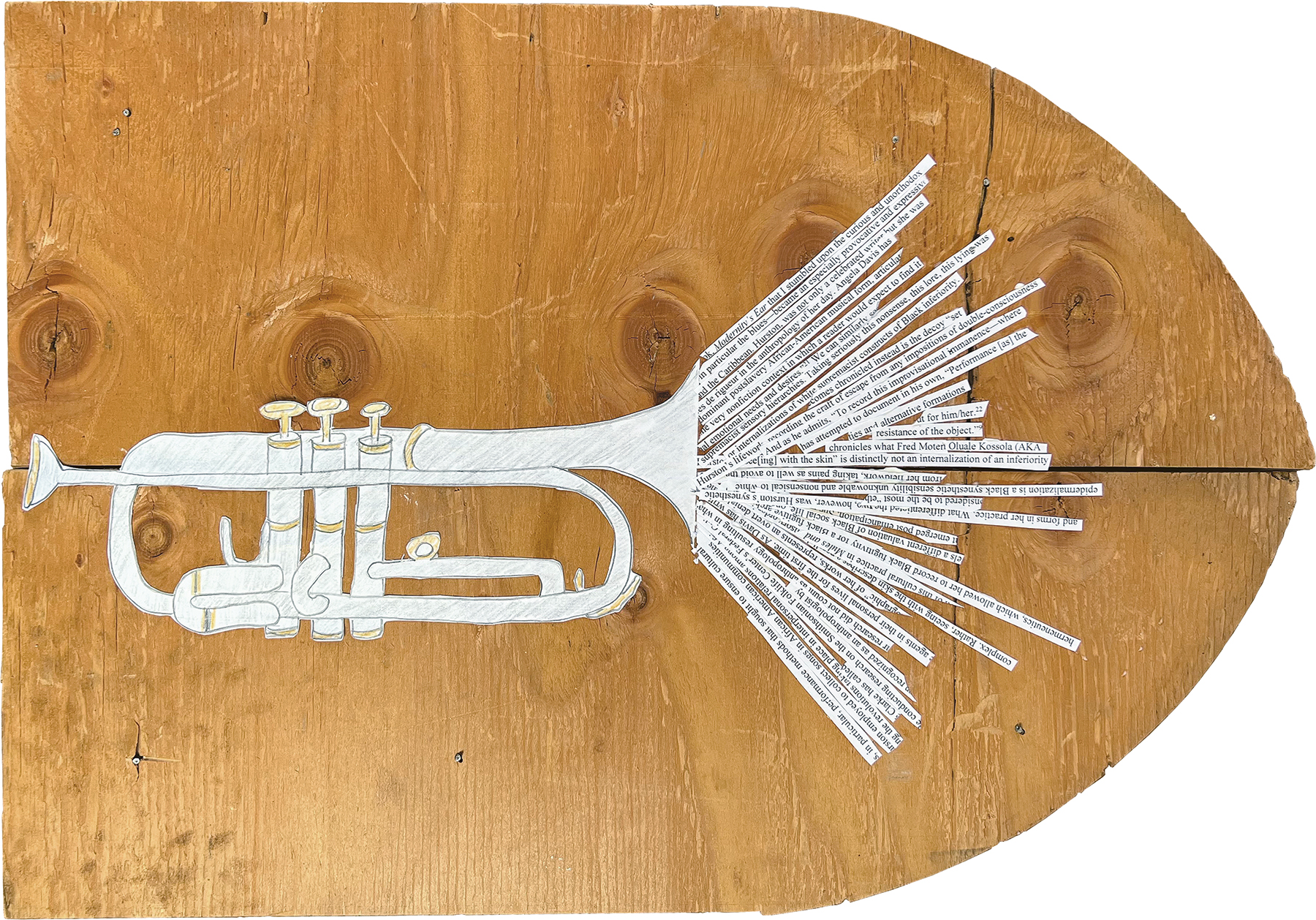 On opening day of Helen Cammock: I Will Keep My Soul—we welcome you to join us for the eponymous performance between artist Helen Cammock and ethnomusicologist Roshanak Kheshti. A conversation in film, voice, trumpet, percussion, and synthesizer, the collaborative performance is a gathering of sounds of a city—of its people, of their rituals, of mutual care, public neglect and Cammock's and Kheshti's responding audible fingerprints.
We will gather to listen to sounds (so nearly "wounds") from which we all rise. Join us on Saturday, February 11, 2023 at Art + Practice in Los Angeles beginning at 3:00pm PST for the opening performance.
3:00pm-4:00pm PST
Free and open to the public, RSVPs encouraged.
Location:
Art + Practice
3401 W 43rd Place
Los Angeles, CA 90008
(323) 337-6887
office@artandpractice.org
While this program is free and open to the public, RSVP's via the Eventbrite link are encouraged. Please review Art + Practice's safety protocols on their website. Seating will be first come, first served, and masks are encouraged to be worn throughout the event.
Helen Cammock (b.1970) explores social histories through film, photography, print, text, song, and performance. She is motivated by her commitment to questioning mainstream historical narratives around blackness, womanhood, wealth, power, poverty and vulnerability. Mining her own biography in addition to the histories of oppression and resistance, multiple and layered narratives, reveals the cyclical nature of histories. Cammock was the joint recipient of The Turner Prize 2019 and the 7th Max Mara Art Prize for Women. Recent exhibitions include Wysing Arts Centre, Cambridge, UK (2020); Collezione Maramotti, Italy (2020); Whitechapel Gallery, London (2019); Turner Contemporary, Margate, UK (2019); VOID, Derry, Northern Ireland; The Irish Museum of Modern Art, Dublin (2019); Reading Museum, UK; Cubitt, London (2017). Her work has been included in group exhibitions at Kunsthaus Bregenz, Austria; Hamburger Kunsthalle, Hamburg, Germany; Somerset House, London; Hollybush Gardens, London, and Firstsite, Colchester, UK. She has staged performances at Turner Contemporary, Margate; Collezione Maramotti, Italy; The Showroom, London; Whitechapel Gallery, London; Cubitt, London; VOID, Derry, Northern Ireland and the ICA, London.
Image Credit: Roshanak Kheshti, image from her score for the publication, Helen Cammock: I Will Keep My Soul, (Siglio, Rivers, CAAM, April 2023)