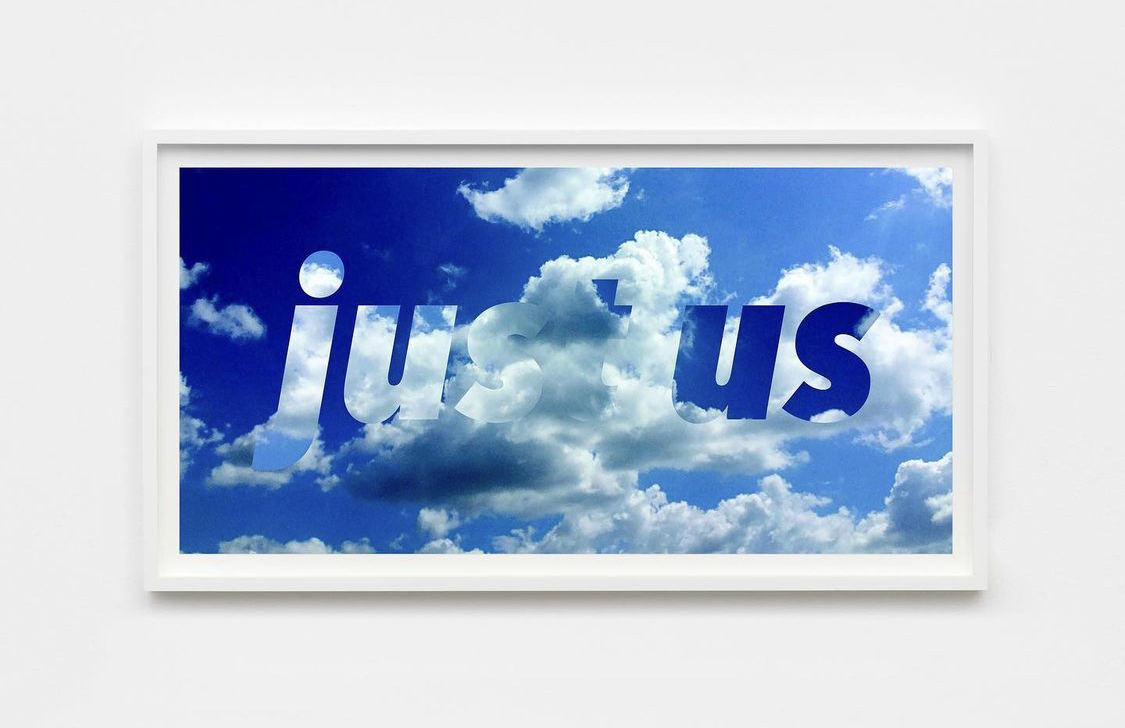 In 2018, as the country readied itself for primary elections, artist Sanford Biggers unveiled his billboard on a long stretch of highway in Charleston, West Virginia. Titled 'Just Us,' the billboard was rendered on behalf of For Freedoms, the artist collective-turned-artist organization centered on civic engagement and direct action for artists in the United States. Created as part of their '50 State Initiative,' one of the largest public art projects in recent history, Biggers's billboard addressed the long fight for equitable voting rights in the US and holds accountable those across the country who sustain a long legacy of voter suppression. Four years later, the Senate is poised to vote on yet another doomed voting rights bill.
On Thursday, January 20th at 10:30am CST, Biggers's mural of the same name will be unveiled to the New Orleans public, marking the latest edition of Unmarked, the on-going mural project in the New Orleans' Arts District supported by The Helis Foundation. This event will be followed by a conversation at 11am between the artist and Andrea Andersson (Founding Director and Chief Curator of Rivers Institute for Contemporary Art & Thought) to discuss the mural in the context of rehearsed histories.
LOCATION:
Contemporary Arts Center, New Orleans
900 Camp Street
New Orleans, LA 70130
Due to COVID-19 safety protocols, capacity for the artist talk is extremely limited. Attendance is free and open to the public, but RSVP is required. Please RSVP at www.bit.ly/biggersunveiling to secure your seat.